COVID-19
As you are aware the current situation is very uncertain. At Taunton Timber we are taking every precaution to limit and prevent the spread of COVID-19 and ask our customers to kindly do the same.
We are still open for business but have decided to close the yard to the public until further notice.
If you wish to order timber for contactless delivery please phone or email us on 01823 325335, tauntontimber@gmail.com
NOTE: If we are delivering to you, although usually we love a chat, in the present climate please can we ask you stay inside to leave us to unload. If you need your timber left in a particular place, please advise the office.
We wish you all the very best.
Liz, Steve and Joe
Welcome To Our Website
Taunton Timber is your local Timber Merchant. We are a family run business based in the centre of Taunton and have been established since 2004. We pride ourselves and are dedicated to offering quality products and knowledgeable advice matched with a traditional customer service. Open to both DIY and Trade customers, we welcome any phone or email enquiry and encourage you to visit the yard.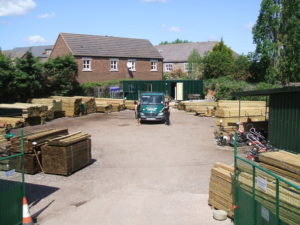 We are always happy to help you work out sizing and areas to make sure you only buy what you actually need. Whether it's a meter or full length, unlike other Merchants we happily supply what you require rather than having to buy the full length. Our reputation for this service has steadily grown over the years, demonstrating our commitment to you- the customer.