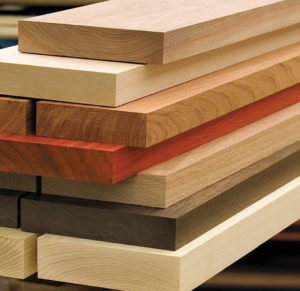 Hardwoods have a higher density than softwoods, which gives them enhanced durability and strength. Because hardwoods will last longer than softwoods, they are suitable for a large range of applications including; construction, joinery, high-quality furniture and flooring
We have an ever changing and expanding stock of hardwoods that include Oak, Iroko, Idigbo, Sapele, Meranti, Ash and Beech but to name a few. Kept in long and short lengths and many different dimensions, we recommend you visit to view our stock.
We also supply hardwood door cill/drip and oak window-board, hardwood cladding, decking and various other profiles.
Craft & Hobby
For the woodwork enthusiast or craft worker, we offer a wide variety of hardwood off-cuts starting from just £1.00 including Oak, Beech, Ash, Iroko, Idigbo, Meranti and many more varieties.
For further information please call 01823 325335